High-ROI Direct Mail
Do more with your direct mail campaigns
Targeted and Personalized
We take variable data personalization way beyond first name and last name. Picture customized catalogs, tailored to the recipient's browsing behaviors. Imagine communications that speak to the individual customer's purchase history. With digital print and direct CRM integrations, meaningful personalization has arrived, and it's here to help you drive conversions.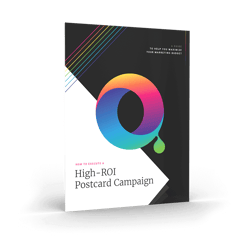 Download our Companion Guide
Download our Direct Mail Companion Guide to learn how to maximize your results.
Partner with Quantum Group
on Your Direct Mail

USPS Full-Service Certification

Automated Data File Processing
(CASS and NCOA)

Return Mail Processing (RMP) &
Electronic Return Mail (ERM)
Request A Quote
Work with us on your next direct mail program